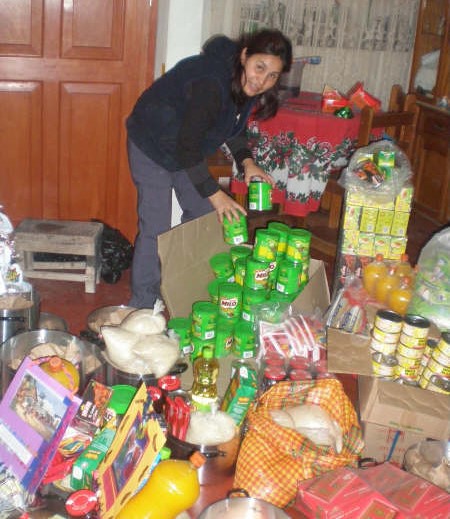 Would you please consider giving $50 for a Christmas basket filled with food for a family and possibly a couple other families who live in poverty?
In Peru there is no welfare, food stamps, or public assistance … so your gift will literally be gobbled up. Also, $10 will purchase a gift for a child, who may not receive a gift this Christmas.
Getting the donations early, help us to prepare and get the best prices on staples. Thank you so much.