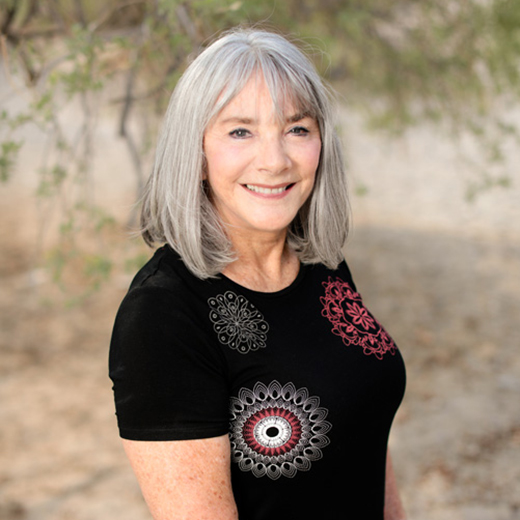 Founder of Peruvian Partners & Caminemos Unidos
Gina Stavros
Ermajean (Gina) was born in Boise, Idaho, the 4th of 5 girls. She graduated from Walla Walla High School, Western Business University and University of Phoenix.
For as long as she can remember, she longed to know God personally, but didn't know how. While attending Portland State University she became involved in a Campus Crusade Bible study… and has never looked back. Her relationship with Jesus quelled the deep anger and emptiness she felt and she was ecstatic to be able to share Him with others.
Since accepting Jesus as her Savior, she felt a call to international ministry, but was content to have found the love of her life in David. While he attended divinity school, she was busy starting a family (Nicole and Alex) and starting a women's Bible study for the neighborhood for other moms with young children. They made lifelong friends during those precious 8 years.
After a short-term trip to Manaus, Brazil, a call to international ministry was solidified in both David and Gina's hearts. When they were offered the opportunity to join a team of church planters in Peru, they uprooted their 2 children, Nicole and Alex, and moved to Costa Rica for one year of language study and then on to Peru, where they worked as a team planting a church and then starting a small group ministry among political and business leaders. As these ministry initiatives took root and solid Peruvian leadership was founded, and after the leader of the Shining Path was jailed, they began a ministry in the shantytown of Flores de Villa. There was no running water, sewage or access to medical facilities. In partnership with a Peruvian doctor, we opened a medical post in the community Gina began a Bible study with 6 Health Promoters and for one year studied the book of Philippians and what it meant to have the joy of the Lord. What a transformative year it was! The lives of those 6 women changed so dramatically, that neighbors, friends and families were amazed and all wanted "some of that". There is now a large family of friends in Jesus in the community that continue to reach out sharing God's goodness with others.
To address the intolerable physical needs of this family of friends, the non-profit, Peruvian Partners was born. However, they are always cognizant that a person's circumstances can change, but without a new heart, there is no real lasting joy.
One of the great honors and joys of my life is to be able to pass on ministry leadership to Peruvians. (1 Timothy 2:2)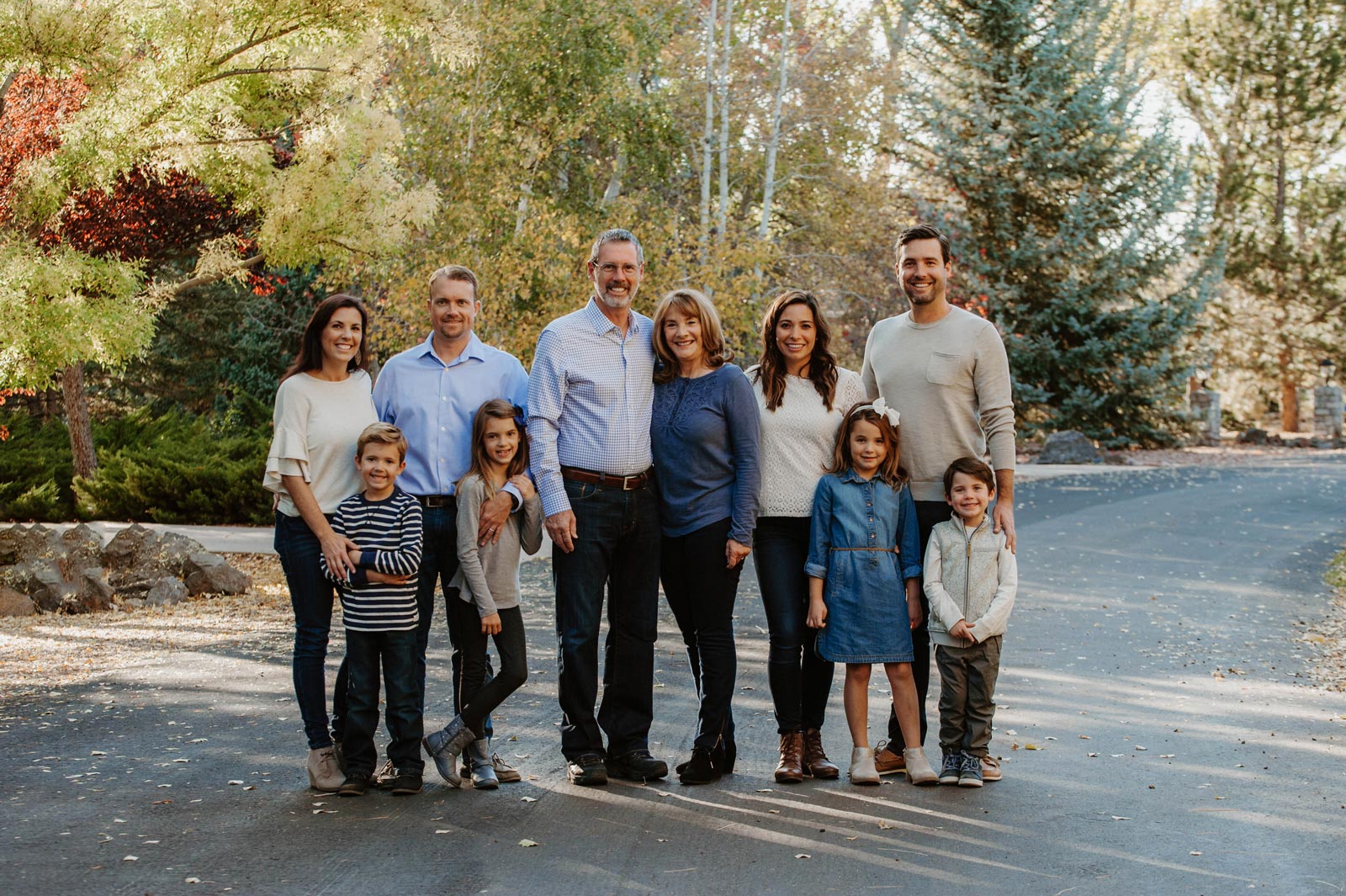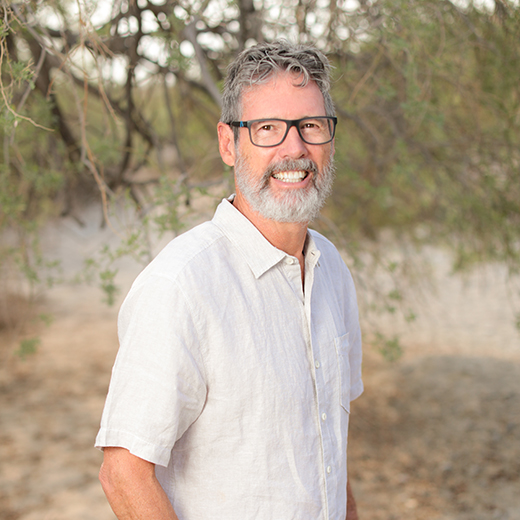 Founder of Peruvian Partners & Caminemos Unidos
David Stavros
David was born in Washington State into a family of five boys; Dan, Don, David, Dean and Daryl. David attended high school at Newport, Oregon where he earned a football scholarship to Portland State University. After his senior year when he was the defensive captain of his football team, David was hired as an assistant coach at Portland State. He was married to Ermajean (Gina) Cross in June of 1974. When they discovered that Stavros meant Cross in Greek, they knew for sure that they were made one for the other. In January 1975, David and Gina moved to Eugene, Oregon where David earned a Masters of Science and worked as a Graduate Assistant in the football program at the University of Oregon. After 4 seasons in major college football, David and Gina accepted a call to be the Youth Pastor at Wayzata Free Church in Minnesota. During the 8 years at Wayzata, Gina helped David earn his second Masters degree, the Master of Divinity from Bethel Seminary. David maintains that if he worked so Gina could go to graduate school, they would be much further ahead in life!
David and Gina's two children, Nicole and Drew (Alex), were born in Minnesota. In December 1986 David and Gina packed-up Nicole and Alex and accepted a call to lead a church planting team in an upper middle class community in Lima, Perú. After the church was planted they accepted a call to work with Peruvian professionals, business leaders and elected officials with the National Prayer Breakfast movement. While working with street children on the weekends, David and Gina realized that their heart was in working with the disadvantaged. So they adopted a squatter community located on a landfill and garbage dump in the southern cone of Lima, called, Flores de Villa. A large family of friends in Jesus has grown in this community. To address the intolerable needs of this family of friends, the non-profit, Peruvian Partners was born.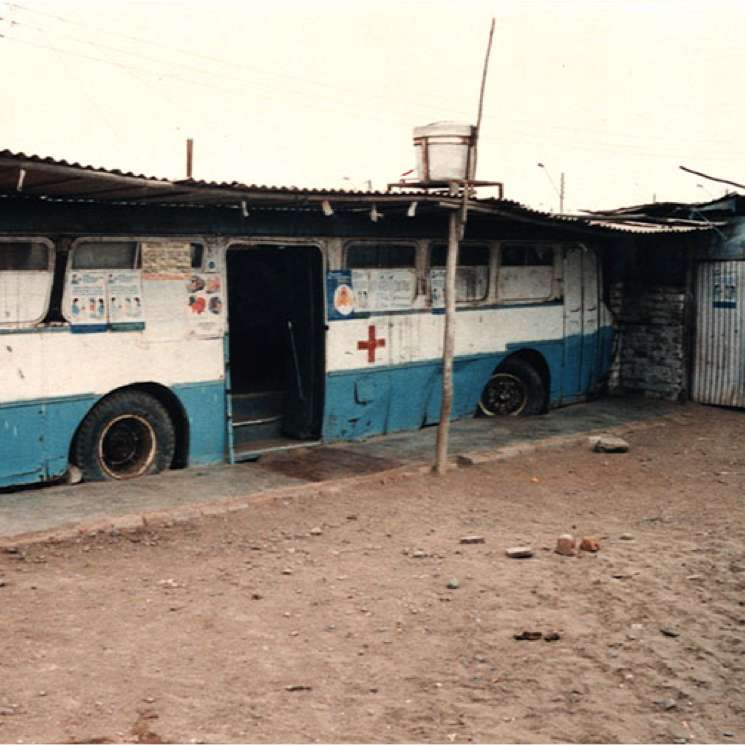 President of Caminemos Unidos (Peruvian Partners in US)
Director of Children's Ministry
Yasmina Santos
If someone were to ask me today, how do I know if God is real?… I could answer that question easily. It is because He is alive in my heart. He has totally completely transformed my life from the inside out. I know He is real because I feel Him work in my life every day! The sad, dejected, cry-baby I once was is now an empowered, happy warrior for Jesus! I have a beautiful daughter and my husband Jose leads the men's Bible study groups.
My favorite verse is Philippians 3:12. Not that I have already obtained all this, or have already arrived at my goal, but I press on to take hold of that for which Christ Jesus took hold of me.
Casa San Juan Live-in Mentor
Jorge Luis Oliva
I arrived at the medical post in Flores de Villa in 2011, at the lowest time in my life. I didn't want to continue living. I ended up spending that afternoon in Casa San Juan. And that day began a radical change in my life. I learned that an amputated leg, sickness, depression, no problem or worry should be put before God. He is bigger! As it says in Matthew 22:29: "Jesus replied, "Your mistake is that you don't know the Scriptures, and you don't know the power of God." I ended up participating in Bible studies and eventually moving into Casa San Juan where I spent several transformative years learning about the "power of God" to work in my life. I am an electrician and a jack of all trades. Today I have the honor of mentoring the guys in Casa San Juan.
Casa Darling & Casa America Live-in Mentor
Vivian Picuhuri
Since I was a child, my refuge were the Bible clubs. Those days were the best, because I felt peace and joy when I went. Well, I grew up… and God had a great plan for me. I moved into the Darling House and while there accepted God and grew in Him. I studied, I gained more knowledge and I also learned from my mistakes.
For a long time, I have had the joy of leading groups of girls, where I have managed to develop little by little. Seeing my change from almost 6 years ago and now, I have learned to communicate the word of God to other people effectively. Oh, there is so much more to learn! I am happily married to Jimmy. With God's help, I have discovered my gifts are to help, listen and encourage others. I studied interior design and have enjoyed designing and implementing the finishing touches on the new girls' home! My favorite verse is Romans 12:1-2.
Psychologist & Director of Early Childhood ministry
Claudia Cordova
God came into my life at the perfect time, while attending the women's Bible study with my mother. The more I know him, the more I love Him. Situations pass in my life that teach me to trust Him more and more. Proof of this is having my daughter in my arms. After having a diagnosis of infertility, my Beloved God showed me that nothing is impossible for Him and that He knows the desires of our heart.
I am a licensed dedicated psychologist and teacher. My relationship with Jesus has made me so much more helpful and effective. I am married to an Angel of a man and have a miracle baby!
I encourage you to get to know Jesus and experience this immense love that only God has for us.
Caregiver, Social Assistant & Bible Study Leader
Silvia Crisanto
I was a health promoter when I went to the first Bible study in Flores de Villa many years ago. I had never studied, or even read, the Bible before that. During that year, God filled me with a joy, peace and love through His Word that is inexplainable. Because He first loved me, I can love others. It has been the greatest pleasure to be able to serve Him and others through the years! I have 3 grown children and a husband, Santos, who is just as committed as I am! I love to laugh, cook and help others.
Caregiver, Social Assistant & Bible Study Leader
Rossana Durand
I lived with 3 little children in a tiny dark space in Flores de Villa, while my husband worked all day. I felt a loneliness and an emptiness that was unbearable. But one afternoon, a neighbor invited me to a prayer group. I did not know what to do, my heart was invaded with fear. I knew there was a God, but what I did not know was that God was about to change my life forever. I met several followers of Jesus, who had different stories but all had the same purpose which was Give your life to Christ and walk hand in hand with Him. After I began to participate, my heart and my life began to take a new course. Now I was no longer alone, I had sisters in Christ. God began molding me, helping me learn from my mistakes, to overcome my fears and to give control of my life to Him. It was an amazing transition, time passed and I was no longer the same Rossana. I began to recognize God's purpose was to help people who were going through the same thing I had. That is what I love doing today.
It is a long road, but I am in no rush, because I am accompanied by Jesus, with patience and persistence. My favorite verse is Philippians 4:6-7.
Advisory Board
The Peruvian Partners advisory board was established to provide guidance and support. The members of the board serve the non–profit ministry with their time and talents. We are so thankful for the solid foundation they have provided and the foresight they offer for the future.
Advisory Board Members
Bruce & Ranelle Kuehl

Chris & Emily Maxson

Lee & Nancy Danielson
If you have any question you would like to direct to the board, please contact Bruce C. Kuehl.
Advisory Board Responsibilities
Review goals and accomplishments

Exhort, challenge or encourage as necessary

Provide financial advice

Review and approve annual budgets

Set the salaries and compensation of Latin Associates Gina & David Stavros of the International Foundation

Ensure the availability of adequate financial resources

Be a sounding board for David & Gina Stavros as they encourage the ministry in Perú that is being led through the power of the Holy Spirit through local leadership

Attend Finance Team meeting twice or three times a year