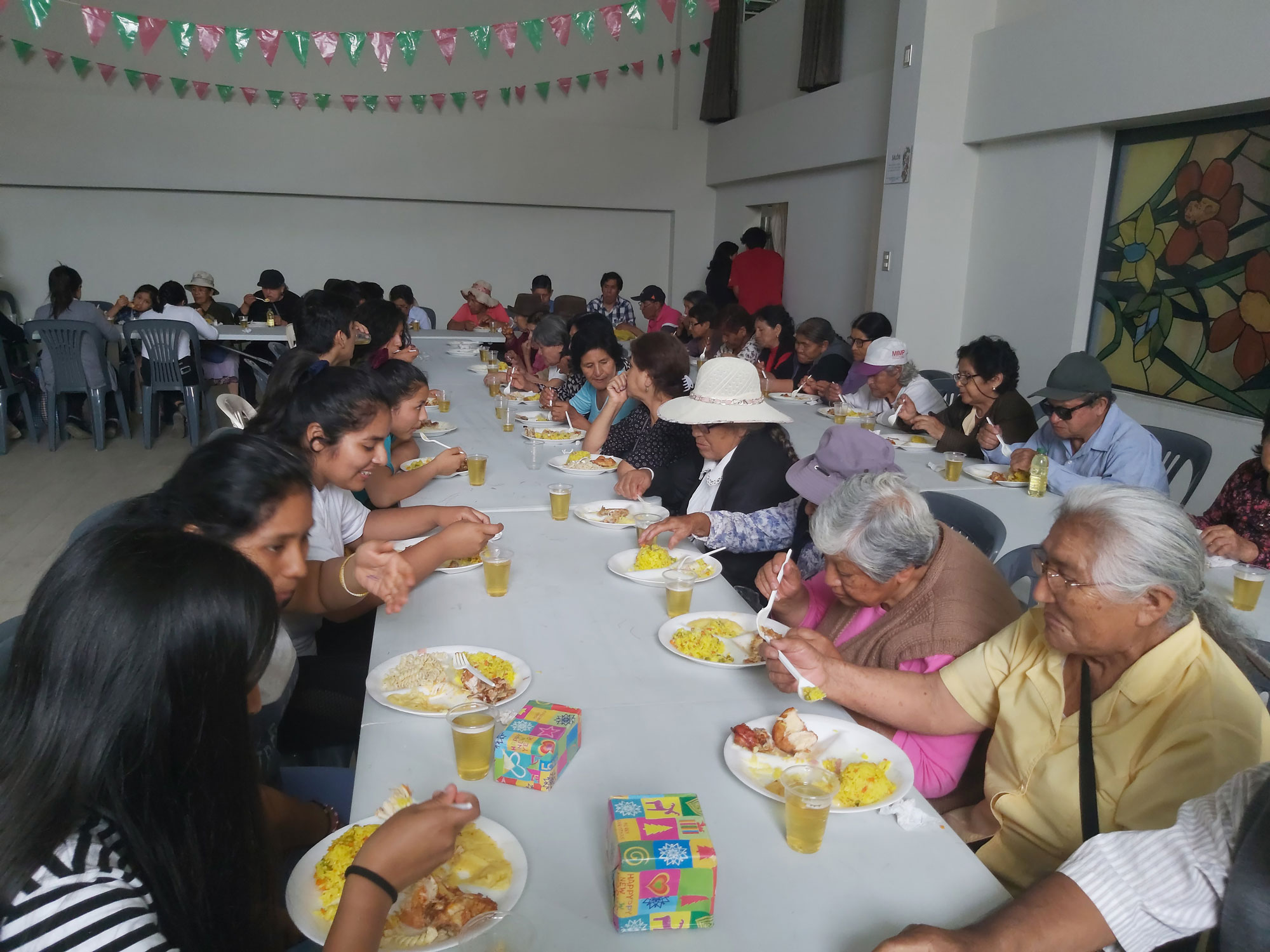 The interaction is priceless! The youth call them their "abuelitos" – grandparents.
It is not just about the food, but about establishing and deepening relationships with each other and Jesus; consequently, mitigating the pervasive loneliness the elderly so often feel.
After lunch, they sang and broke out into dance…
We would like to serve lunches weekly to the elderly. If you want to contribute to the Elderly ministry, it would be greatly appreciated!